Like this small plot of land that the city calls a road, there was nothing here at this site for the last few days. In my rush to upgrade to a dedicated IP address and a new website design, I might have overlooked a technical step that added a few extra hours of delay to the DNS propagation.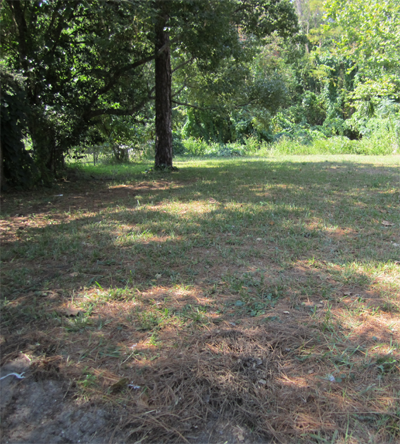 Once I figured out something was up, though, Dreamhost had the tools and documentation I needed to rebuild my domain records for the new IP address. So after almost three years of hosting with them, I still can't actually comment about their customer service team because every time I get close to putting in a ticket the automated system helps figure out what is wrong and points me toward the solution.
In addition to getting back online with my own IP address, I've also now got a new design on the site courtesy of the Theme Foundary. Now I can't take any credit for this one because it is working great out of the box, but the last one I was trying to update had just fallen too far behind in terms of old functions and CSS rules.
Rather than worrying about all that right now, this Titan WordPress theme is beautiful in the latest verions of Firefox and IE – and it looks pretty decent in Chrome, too.
Things have been pretty hectic lately, but I'm at least glad to have this site back up and looking sharp. There are a lot of things going on at the moment but I've still sit aside time to head to the Rally in D.C. at the end of the month, as well as Art Basel in Miami this December. Hopefully my camera and memory card serve me well, and I can bring back a whole bunch of interesting pictures (and video!)