Here are a few of my favorite pictures from the Rally to Restore Sanity.
Unfortunately, my camera's battery didn't last very long at the event, and I didn't get a whole lot of shots to choose from. At least I got a few good, memorable moments.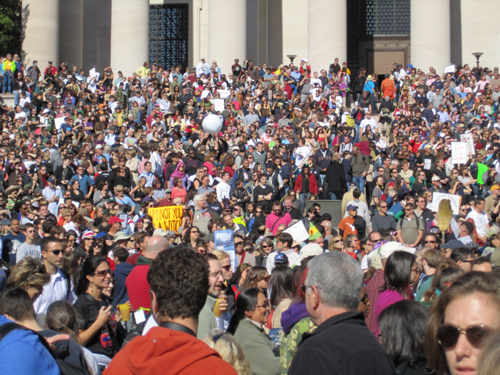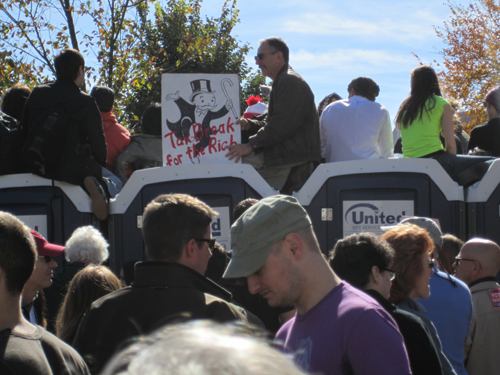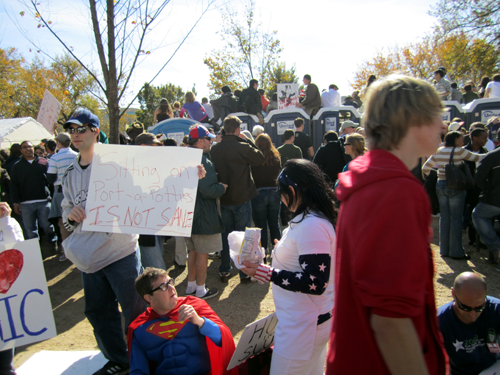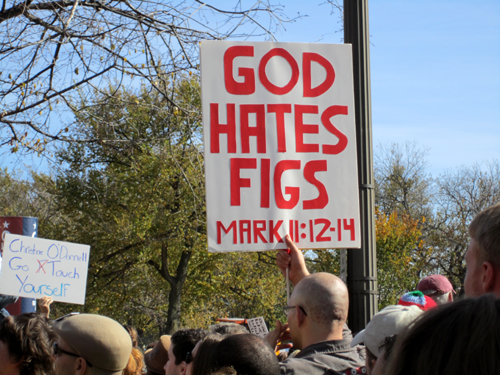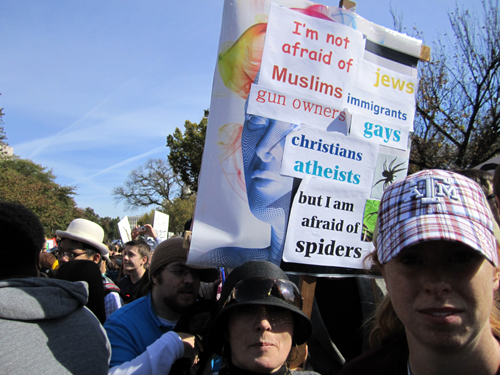 All in all, the turnout seems to have been much higher than anyone had expected or planned for. The screens were set up so everyone could see if about 80,000 people showed up, but most of the estimates that I've seen put the actual attendance closer to 250,000.
Needless to say, the view on TV was a lot better than the view on the ground. At the very least, the sound system was good and the crowd was lively, so as hard as it was to see you still knew you were a part of something fun and exciting.