In school, writing often seemed a dreaded chore. Â Today, it is a sign that life has granted a moment of respite from the frenzy of work, change, and crisis.
And indeed, it is the summer months that provide no shortage of things to be done, new beginnings, and terrible calamity.
A Nervous Excitement
Shortly after the UNF iron pour, the summer started in a big way with a life-altering decision. Â Aisling was accepted to a few graduate programs for sculpture, and after a bit of travel all along the east coast we decided on a school we could both appreciate. Â She committed to attend East Carolina University for her MFA and I committed to living in a strange and tiny town. Â Not only would it be her chance to take her life's work to the highest academic level, it would be my excuse to finally get out of Jacksonville, FL. Â Greenville North Carolina isn't exactly the kind of place I imagined leaving for, but there was something peaceful and calming about this tiny college town.
For a while, the excitement of a new adventure was bliss, but as summer arrives so do the storms – and in this case, the storms were actually more literal than figurative.
In June, a powerful storm ripped through Jacksonville, and several downdraft tornadoes were reported in our neighborhood. Â While the house was spared any damage, the yard was devastated.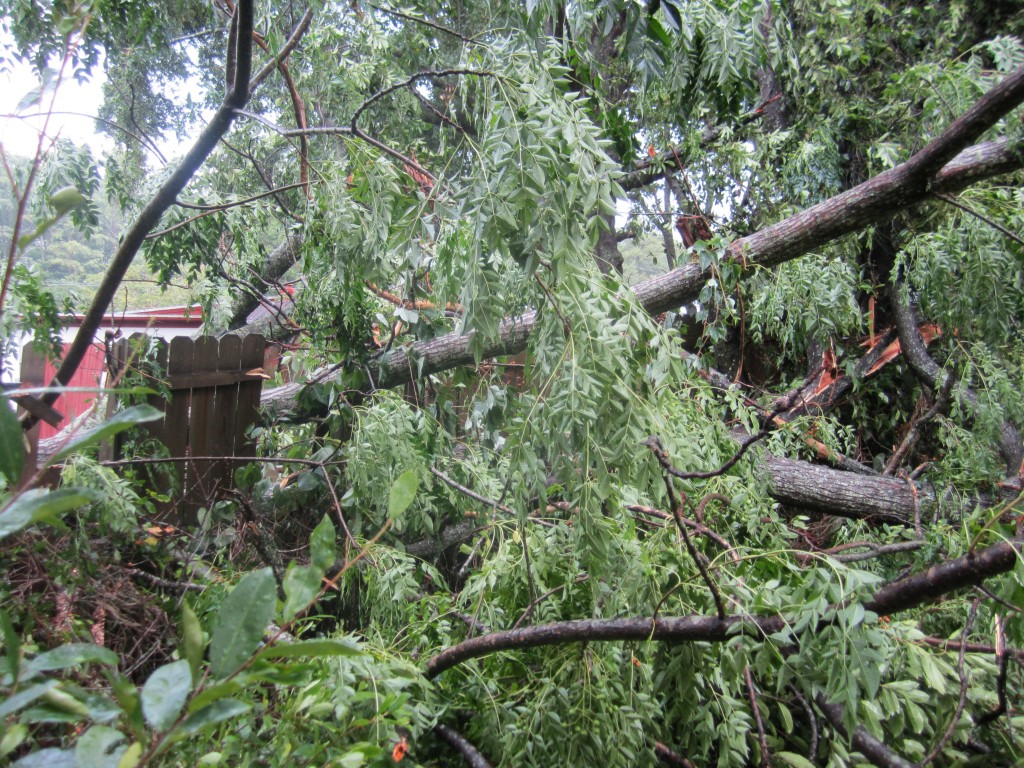 At least no one was hurt, but it certainly began a hot and hectic summer. The next few weeks were crammed with chopping wood, calculus exams, summer camps, and packing. Unfortunately, the brief but intense storms didn't do much to put out the fires that had swept across the region. A heavy black smoke sat over Jacksonville on the hot, drier days, and I was definitely ready to get away.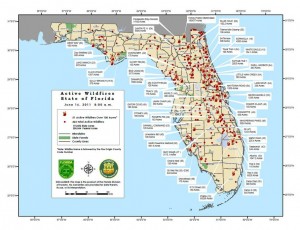 And a Vacation?
Perhaps unintentionally, I met this chaos with some more of my own. I thought a day trip to St Augustine would be better as a weekend escape, so I began planning it out. By that Saturday night in August, I had surprised Aisling with a claddagh ring and a proposal of marriage. She said yes! (And no, we don't have a date for the wedding)
To Greenville
And no, not the Greenville you've heard of in South Carolina. This is the smaller one surrounded by even smaller towns.
We filled a U-haul truck with as much as we could take, and hit the road in the last half of August. The trip itself was exhausting but relatively uneventful. It was the first major move of my life since age 4, so there were definitely some strong emotions and worry attached, but I'm mostly glad to open a new chapter in this adventure of life.
Another interesting phenomenon was even there to welcome our arrival: we felt the shocks from a rare mid-Atlantic earthquake. Again, we were lucky that no one or no thing was hurt, but it was definitely a first for Aisling and I.
The next storm
One thing I feared I'd miss from Jacksonville was the storms – but North Carolina has not dissapointed in the least. Less than two weeks after pulling in to town, Hurricane Irene decided to pay us a visit.
The storm didn't seem so bad on its own, but it managed to take down so many trees that we were left without power for about three and a half days. Luckily, the new house has a gas powered stove and water heater so we still had hot food and hot showers, but half a week without electricity is still quite the recipe for boredom and restlessness.
Back to Florida
You'd think the engagement, moving across three states, a hurricane, tornadoes, an earthquake, and fires would be enough excitement for the summer, but our work wasn't done.
On September 3rd, 2011 my cousin Donald Lee got married in Tampa at the city aquarium. It was a beautiful ceremony and there was quite a view while waiting for and during the event: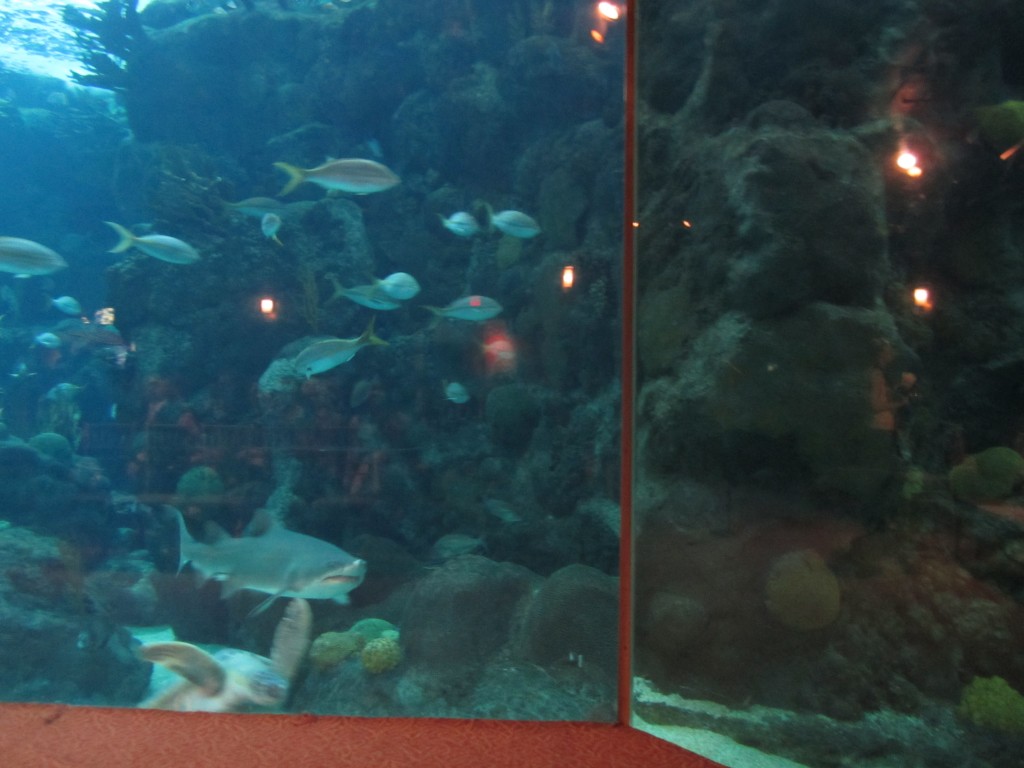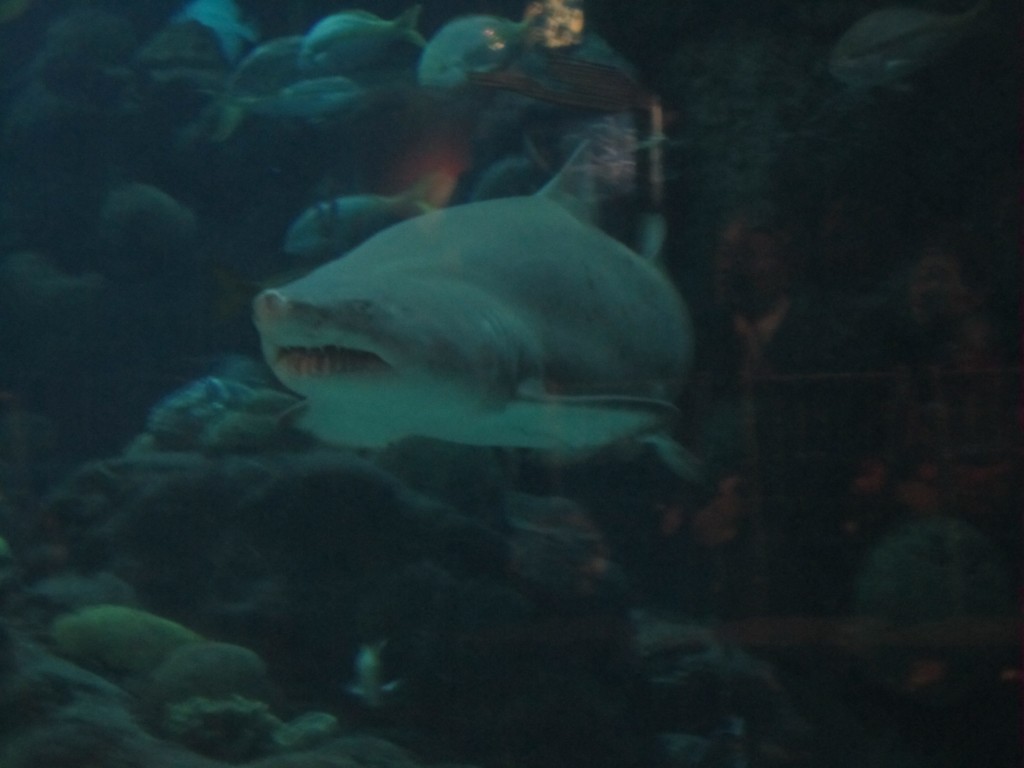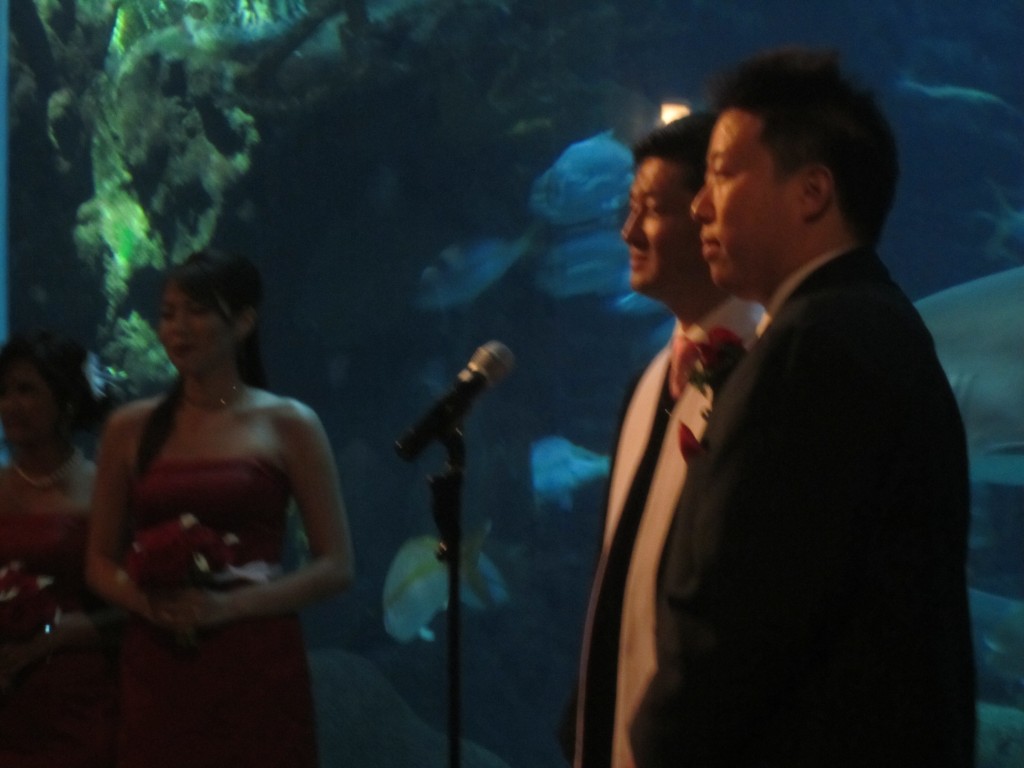 Unfortunately, we didn't have long to hang out in Tampa before we had to drive back though Jacksonville to pick up the remainder of our stuff. With two more small trucks packed up with pieces of art, supplies, and the last of our furniture, we made the final uneventful trip back up to Greenville, NC.
By now the weather has started to turn colder and the crazy pace of the summer has slowed down just a bit: Aisling is back to classes and I seem to have found a few moments to write.